Hows the Market? Here is your West Valley Market Report for September 2019. What an incredible month in sales compared to sales in November 2018! Home values have increased 5.7% this year  in Maricopa County, many West Valley cities have increased greater than that. Tolleson increased 9.54%, followed by El Mirage is up 9.14%, Buckeye 9.09%, Glendale 8.51%, Avondale 7.99%, Surprise 7.68%, Goodyear 6.79%, and Laveen 6.61%. Historically low interest rates and low supply of homes, affordability and Phoenix area booming economic are the driving forces behind these increases.
Homes sale are incredibly strong especially when taking into consideration the low supply of Homes for sale. Take a look at some of these numbers from the West Valley Cities, Glendale had an increase in sale last month of 38.5% and yet their inventory is down -1.75% from last year. Goodyear sales increased 8.8%, inventory down -1.15%,  Phoenix sales increased 8% and inventory is down -1.37%, Surprise sales up 7% inventory is down -5.47%, Peoria increased sales by 2.9% while inventory is down -8.48% compared to last year.
Some cities are seeing an increase in homes for sale, Litchfield Park inventory is up 4.10% and sales were up last month by 27.1%, El Mirage inventory has increased by16.5% year to date and sales are up 8.2%. Buckeye sales were up 3.8% and inventory up 1.41%over last year. Tolelson sales increased this year by 5.5% and inventory is up 3.97%.  While Avondale home values have increased 7.99%, sales are down 1.3% and inventory is down -13.07%, thats only 1.52 months of inventory. Laveen were down last month -5.% leaving them almost flat with last year, but inventory levels are down -10.17% with only 1.19 months of inventory.
So all in all its still a strong sellers market, many homes are seeing multiple offers and that doesn't mean bidding wars, it means presenting a rock solid offer with a pre-approved for a home loan and cooperating on closing dates.
MARKET INSIGHTS: We are seeing many investors taking advantage of this market. These folks see the stability that the Mortgage industry has now, the increases in home values year over year making long term rental properties a profitable asset to add to your retirement portfolio. We can not only help you find the perfect investment home, we can get it rented and maintained for you, you do nothing, worry free. In most cases the homes are rented before we close escrow so our investors never even made their first mortgage payment!
NEW BUILDS: Low inventory levels are driving the new home market with new home developments popping up everywhere. We are getting some great deals on move in ready homes for our clients. Remember the sales person in the office works for the seller, not you. It cost you nothing to have full Buyer Representation. 
ZERO COST loans and $1000 credit back to you towards third party closing costs! This makes it even more affordable to purchase your new home. Call us today for more information and a no hassle consultation to see how we can make your real estate dreams a reality.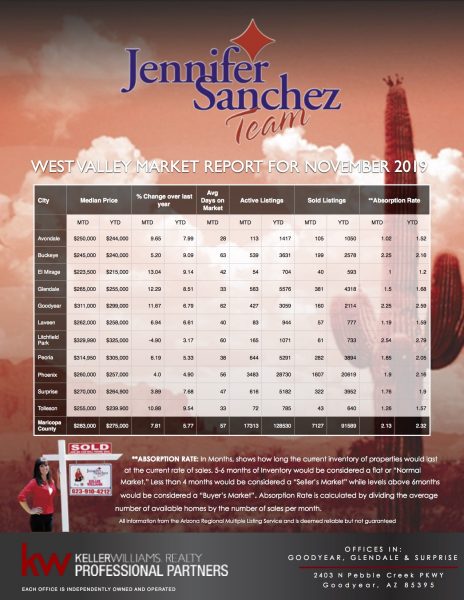 Tags: Buyers, Market Condition, Market Reports, Sellers